Students on SRAS's Central Asian Studies program have an extended travel component that immerses them in the diverse histories, cultures, and societies of Central Asia. The following is a recounting of an extended trip to Uzbekistan that students took as part of their program in 2019.

Our trip to Uzbekistan was a long time coming.
Originally scheduled as a two-week Central Asia tour, the London School in Bishkek and the tour company they booked our trip through had apparently both misunderstood Uzbekistan's recently revised visa policies. Thus, we didn't have the visas we needed and wound up heading back to Kyrgyzstan empty-handed. So, on our second try, we were looking forward to seeing the trip finally taken to completion. Travel is hard sometimes.
Day 1: Tamerlane and Folk Art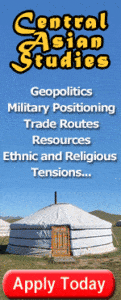 The last week of November, we departed Bishkek at 11:30 am for a direct flight to Tashkent, landing at 11:50 am local time. Our guide, Donat (who invited us to call him Don, for short) met us at the airport upon our arrival and we began our city tour. It was miserably cold and wet. We had all checked the weather before we left, but our packing proved not necessarily reflective of exercising any forethought. Our shoes soaked and bodies frozen, we pressed on to Khast Imam Square to see the Barak Khan Madrassah, Kafal Shashi Mausoleum, and the Tillya Sheykh Mosque. Uzbekistan's history is rich and steeped with stories of ruler Tamerlane and the Silk Road, and Don shared a wealth of information with us. Up next was the State Museum of Applied Arts. There, we learned about an important art form in Uzbek culture (and Uzbekistan's number one most popular gift shop item!) called suzani. Part of a bride's dowry, they are hand-embroidered textiles. The bride includes images on her suzani that symbolize wishes for her life and marriage, such as pomegranates for fertility or fish for a long life.
Our tour ended for the day and Don dropped the group off at a restaurant for a pre-arranged meal featuring local cuisine: shurpa soup, a tomato salad, and a meat and tomato dish. We were then transferred to the city's train station for our four-hour ride to Bukhara. We arrived to Bukhara at 10:40 pm and met our driver and were delivered to our hotel.
Day 2: Samsa and Minarets
The next morning we had our first day's tour in Bukhara consisted of seeing the Lyabi Khauz complex which included the Kukeldash Madrasah, as well as the Poi-Kalyan Ensemble and the Kalyan Minaret, which is the symbol of the city. We then had free time until dinner. Our guide Lily, recommended a cafe at which we could try samsa, a popular Uzbek pastry stuffed with meat, potatoes, spinach, or pumpkin. After this, we walked around the town but it was so cold that we went back to the hotel to rest before dinner, which was pre-arranged at a restaurant near our hotel.
Day 3: Fortresses and The Blues

Lily met us the following day for a tour of Samanids Mausoleum, the Bolo Khauz Mosque, and the Fortress Ark. It was arranged that for 8 USD each, the group could participate in plov making for lunch. Unfortunately, this was an outdoor activity in an outdoor kitchen, but our hosts very kindly continued to pour us hot tea to keep us warm. While we waited for the plov to cook, our hosts showed us upstairs to the embroidery workshop. The master embroiderer demonstrated his craft and let us take some needle and thread for a spin! It turns out that we are better at making plov than we are at handcrafts.
Following lunch, we had free time until 2:30 pm the next day when it was arranged that the driver would take us to the train station. We slept in and spent the fourth day of our trip wandering the cold and snowy streets of Bukhara and ended up at an Italian restaurant for a last meal in the city before hopping onto the next train.
After an hour and a half staring at the stark countryside from a train window, we arrived in Samarkand at 5:30 pm. Guide-less until the next morning, some of the students arranged a taxi at the front desk and went out to Blues Cafe, a bar and grill we'd found online with good reviews that our taxi driver proved a little hesitant to drop us off at, seemingly due to its reputation among locals. It turned out to be a very smoky bar with underwhelming service and an interesting crowd. But the food was delicious!
Day 4: Samarkand and Plov

The next day began our time in Samarkand. Our tour guide Sabir took us to the famed Registan Square with its surrounding madrassas and we sampled many dried fruits and sweets at Siab Bazaar. Following lunch at a cafe, we spent our free time walking to another bazaar to shop for souvenirs before we were driven to an arranged dinner at a local homestay where we were served a lot of delicious plov.
Day 5: Science and Tradition

Day five began with Sabir showing us the mausoleum of the Prophet Daniel and how to drink three times from a nearby fountain of spring water, which was said to grant wishes. Next was the Ulug Beg Observatory, which also included a museum on-site that held artifacts from Ulug Beg's astronomical studies and his immense contributions to the understanding of the cosmos. Following the observatory, we visited the Hojom silk carpet factory where we were given a tour and saw carpet-weaving in action. No wonder hand-made carpets are so expensive; it is intricate and difficult work. After touring the factory (and its gift shop), we dined once more on plov, Uzbekistan's proud national dish. Following lunch, our guide showed us the Gur-Emir Mausoleum, where Tamerlane is buried. This wrapped up our time in Samarkand.
We then boarded a train at 5:30 pm and arrived back in Tashkent at 8:00 pm. A driver delivered us to our hotel.
Day 6: Getting to Know the Locals

We woke up the next morning to meet our guide Don once again to see more of the capital. He took us to Independence Square and one of the capital city's main streets, Broadway. We then visited Usto-Shogird ceramic studio and learned about the different design styles of Uzbekistan pottery. After lunch, the group was returned to the hotel with plans to meet Don later for dinner and drinks. He recommended Steam Bar, a must-see place if you're in Tashkent. There was live music and tasty burgers in a space decked-out in steam punk aesthetic. We enjoyed learning more about our guide's experience living in Uzbekistan and chatting with more locals on our last night.
Day 7: Heading Back to Bishkek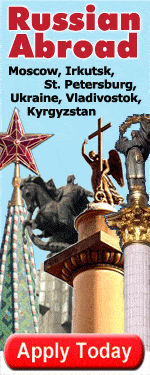 The following morning, we were dropped off at the airport early for our 7:50 am flight. We arrived to Bishkek at 10:00 am local time and were met by the London School coordinator, who took us back to London School via taxis.
In contrast to our Turkmenistan trip, there was a lot of free time after tours and fewer meals included in Uzbekistan. This was something of a problem as spending money was difficult sometimes. Cards aren't commonly accepted in restaurants, and are naturally not accepted at bazaars or many souvenir-selling locations. The Uzbek currency is rather inflated as well; the exchange rate is 0.00010 som to 1 USD. However, things are fairly inexpensive and the large spills spit out by ATMs are too big for businesses to make change for. Despite this and the cold, the students really enjoyed our week in Uzbekistan and learned a lot about the country's history and modern culture.