Studying in Bishkek for the academic year, I took advantage of winter break to visit my host family in Armenia from a previous study abroad experience. This gave me my first opportunity to see how New Year's is celebrated in this part of the world: the setting up of the New Year's tree and other preparations, the crowds shopping for New Year's presents, and the celebration itself.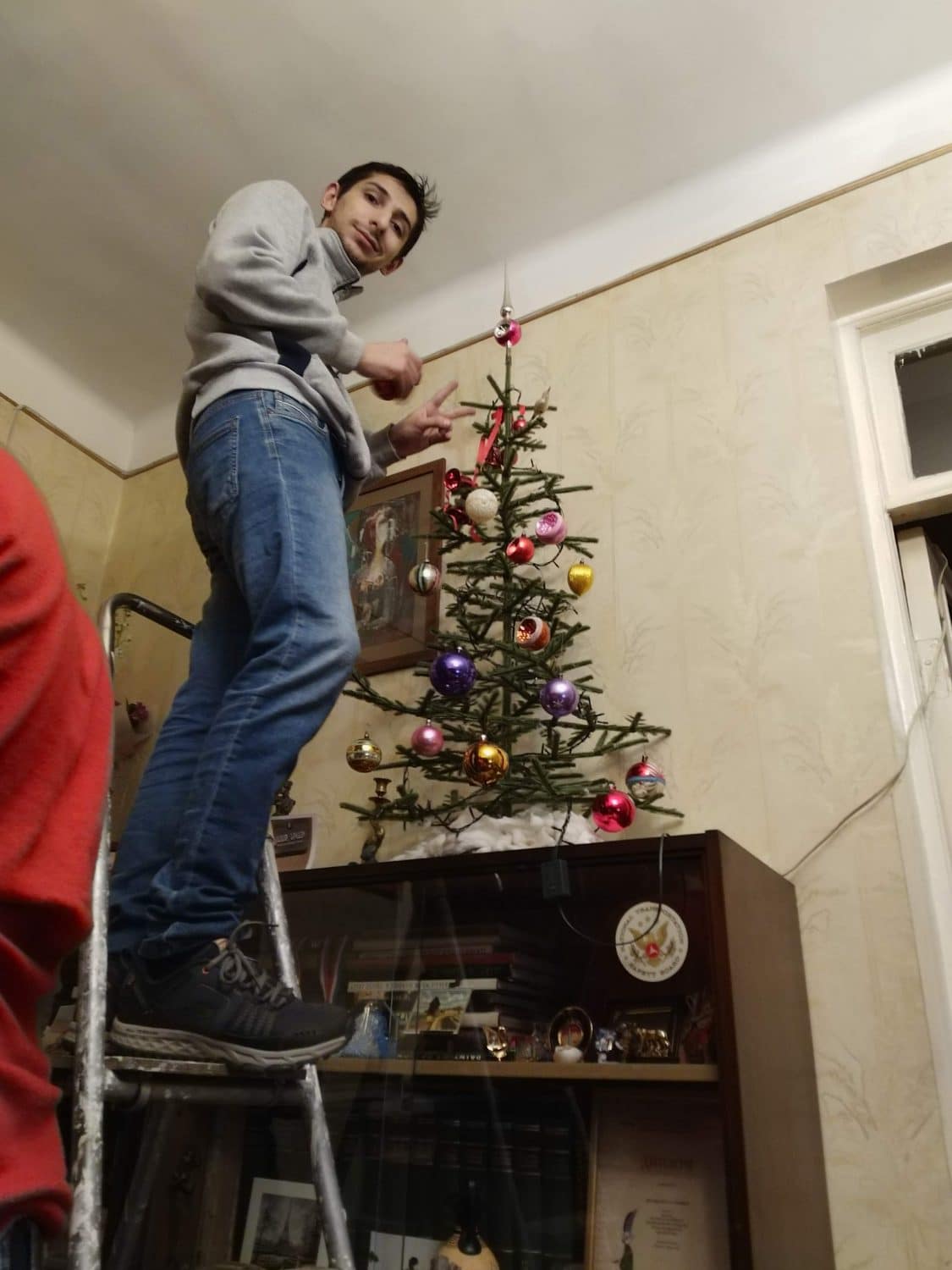 I arrived in Armenia on Saturday, December 21. On this evening, my host family began setting up their New Year's tree. These trees look just like what Americans would call a Christmas tree, but on this side of the world, such trees are for New Year's, not Christmas. My host family has had their artificial tree and ornaments since my former host mom was a young girl in the USSR, making them more than fifty years old. Setting up the tree was a special event – to be shared with family and friends. As often is the case, a couple of my host brother's friends came over and, all together, we set up the tree and added a few decorative lights around the living room.
Besides decorating, holiday preparations didn't start until a day or two before New Year's. Then, the streets were stuffed with people doing last-minute shopping for gifts and food. New Year's Eve is the major gift-giving holiday here, while Christmas, celebrated on January 6 according to Armenian Orthodox tradition, is a religious holiday with few commercial aspects. Most New Year gifts are given on the 31st or within the next couple of days after. However, gift giving will continue through the holiday season, which lasts until January 13, known in this part of the world as the "Old New Year." The church still uses the Julian calendar, which is currently 14 days ahead of the Georgian, which most of the world uses.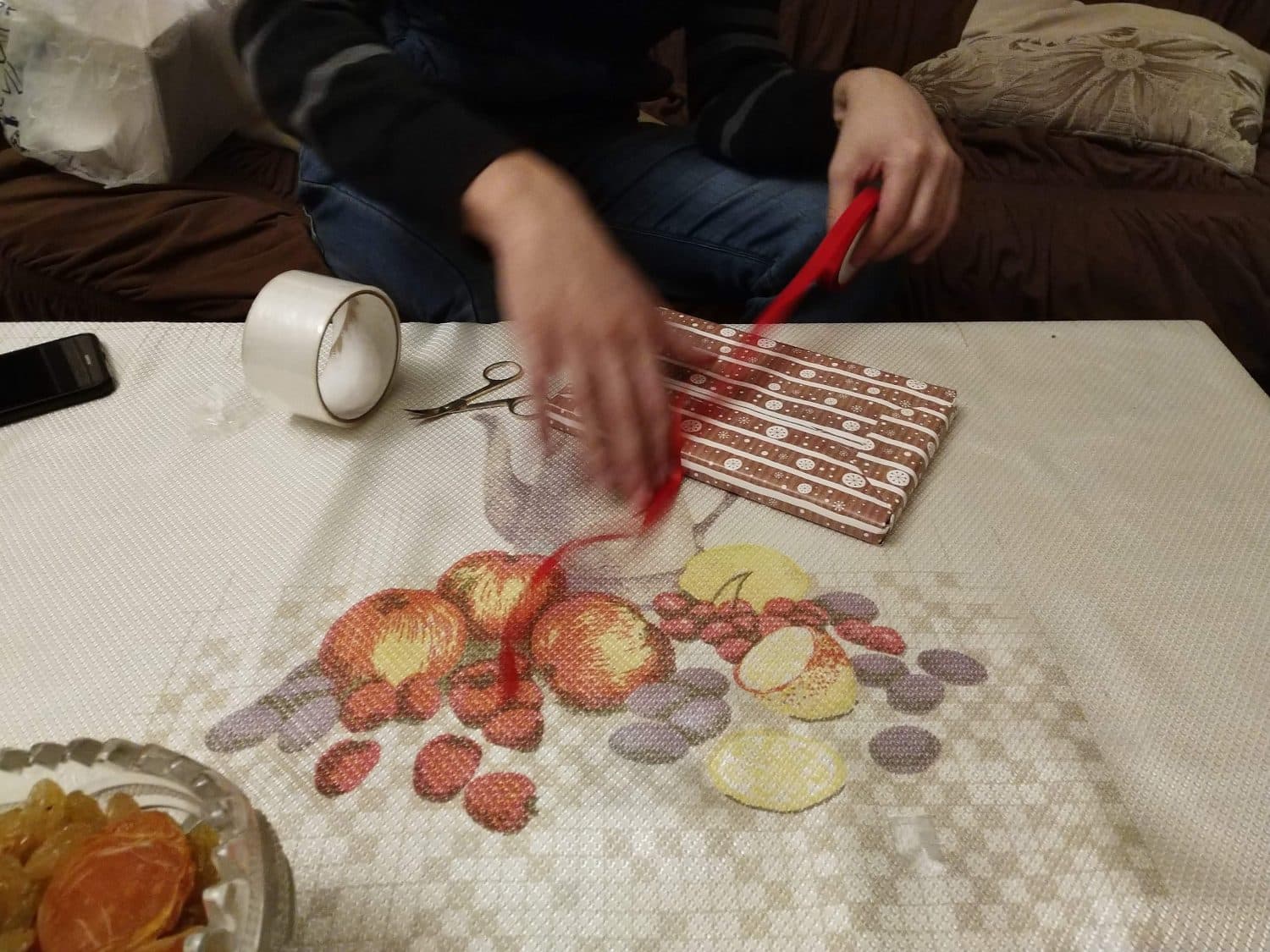 Most people have almost the entire week off starting from New Year's. This time will be used to visit friends and family and, on this first meeting of the year, gifts are often exchanged. People go from house-to-house, visiting friends and family and feeding each other with the massive amounts of leftovers from New Year's.
As is typical in the region, my host mom started preparing food the day before and continued into the day itself. Every year, she cooks a pork leg, which needs to first be steamed, and then roasted. In addition, she prepared many other treats, such as many kinds of dried fruit, a selection of assorted meats and cheese, Armenian potato salad (with dill, mayonnaise, and vegetables, similar to what I've experienced in Kyrgyzstan), tomatoes, cucumbers, Armenian lavash bread. Also featured on the table was just about every form of alcohol that one could imagine.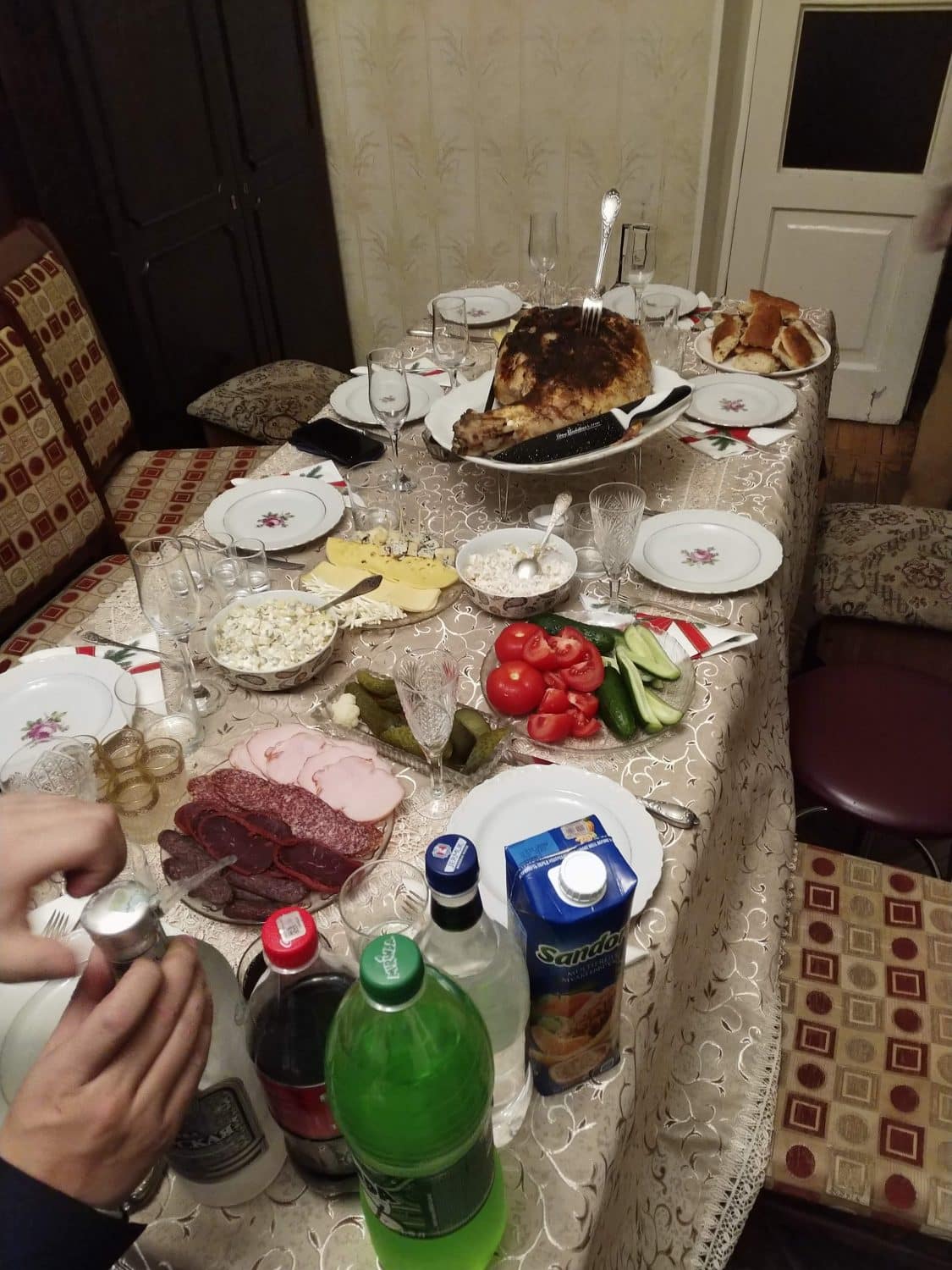 With ten minutes remaining of the previous year, we all gathered around the table – myself, my host mom, and two host brothers. Within these last few minutes, drinks must be poured and toasts prepared.
Most people in Armenia, like in America, see the New Year in with family and friends at their homes. However, some prefer to go out and the main place to see the New Year outside is Republic Square in Yerevan. During the winter, the square is filled with festive holiday decorations, such as larger-than-life ornaments and New Year's trees. The main tree in the city center was enormous, with a bridge leading to it, so that people could stand on it and take pictures with the tree in the background. Similar to Time Square in New York City, an absurd amount of people crowded the surrounding streets and the news channels of Armenia broadcast the events taking place in Republic Square for the Armenians sitting at home to simultaneously celebrate.
In Armenia, the Prime Minister will deliver a short speech in the last minutes of the New Year. Then, the giant clock in Republic Square is displayed, showing the last few seconds of the New Year.
With the New Year upon us, sitting around the table, the toasts began. There are a long series of toasts that are made in ritual order. For instance, the third toast of the evening is always made to parents. Nearly all of the toasts wish health and happiness to some person or group.
After probably about an hour or so, my host brother's cousin and three of his closest friends arrived and joined us in eating, drinking, and toasting. It was at this time that everyone was speaking exclusively in Armenian, rather than Russian, and therefore, I didn't entirely comprehend what was going on for most of the rest of the evening, unless someone took the time to translate for me. I ended my evening at 4 AM, which was considered dipping out a little early, as everyone continued the festivities.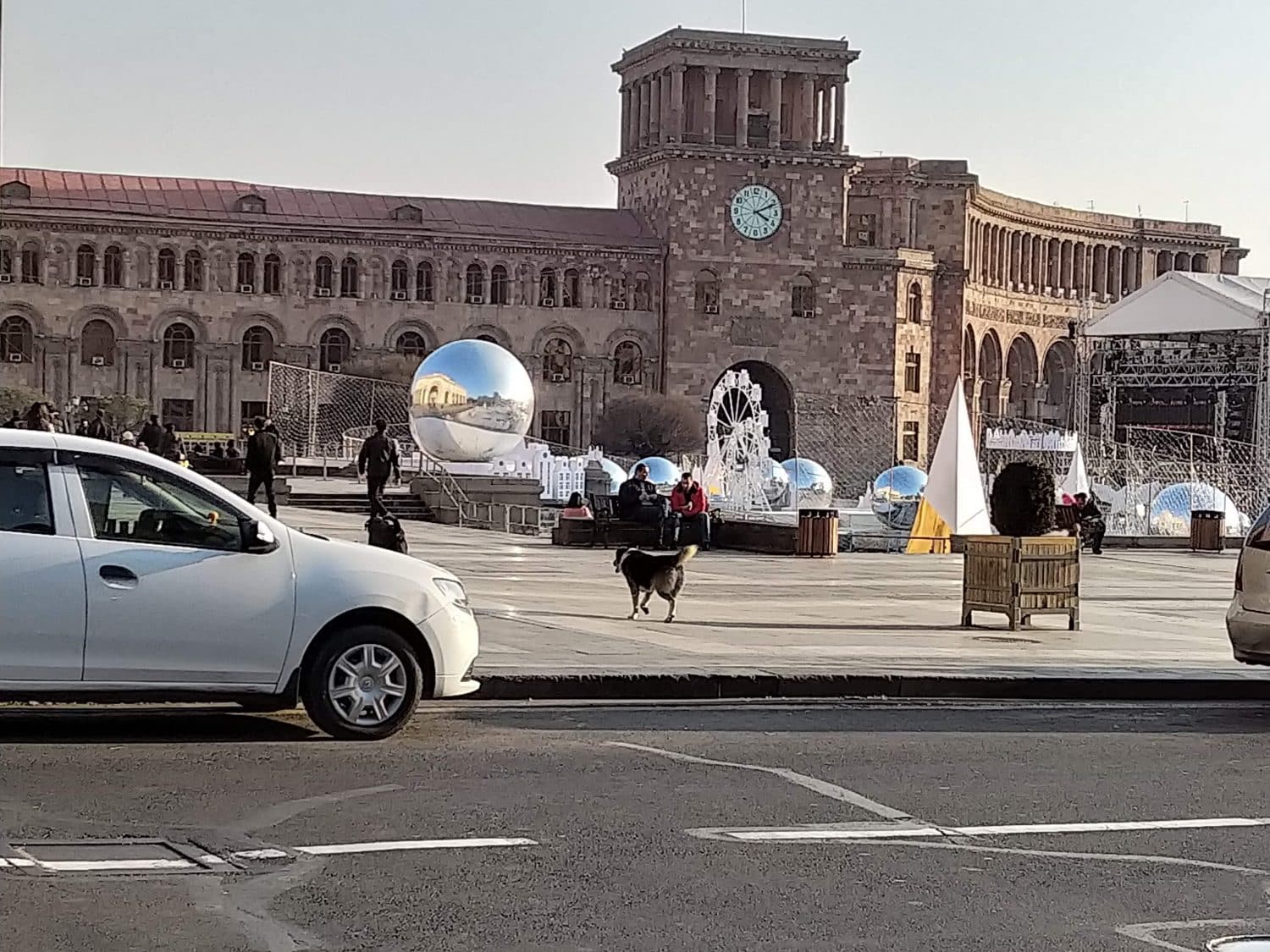 More Armenians live abroad than actually live in Armenia. Many, however, will come back for the holidays. And so, the next day, two sets of visiting relatives from Russia arrived to visit and gather around the table.
Although the population likely goes up for the holiday, Yerevan seemed a much smaller city over the period. The streets were nearly empty with the weeklong holidays and everyone inside, eating and socializing. Most establishments were closed, with only a few staying open to cater to tourists. As I entered the airport to leave Armenia on January 3, a Friday, I was shocked at how empty the airport was. Obviously, for those who had come to visit for the holidays, visits were still in full swing.
New Year's in Armenia is not just a marking of the New Year. It is a time of year to get together with loved ones and to display an even more grandiose version of Armenian hospitality.