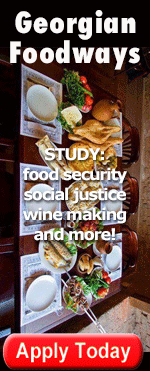 Georgians take pride in their world-renowned culinary achievements. The wide range of dishes offered in Georgian cooking – which include rich, flavorful meat and vegetable based dishes, as well as pastries, dumplings, soups, and unique salads and side dishes means that nearly everyone can find something to love in this cuisine.
Food within Georgia itself is highly diverse, with many dishes having distinct variations within each of Georgia's many ethnic enclaves. The Adjarians are one such ethnic group. The Adjarians live in their own autonomous republic within Georgia and also take great pride in their cooking – which features many distinct takes on dishes most associated internationally with Georgian cooking.
Locals pride themselves in the local dairy products that are used generously in many Adjarian dishes. Adjaria's close proximity to rivers and the sea also allows for fish to be a popular choice in Adjarian meals – more so than in Georgian cooking in general.
SRAS students studying on SRAS's summer programs in Batumi, the capital of Autonomous Republic of Adjara within Georgia, will find that locals love to eat ‒ and to introduce guests to ‒ their traditional, national cuisine.
Most Popular Dishes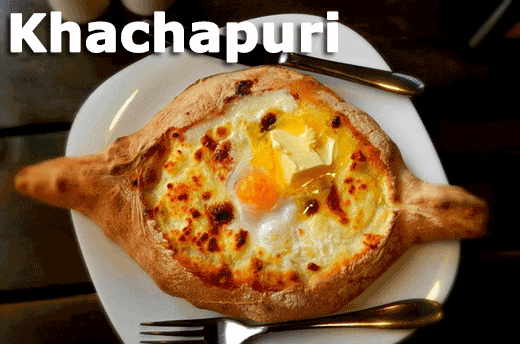 Classic Georgian khatchapuri is often compared to a closed pizza ‒ with its mix of butter and cheese neatly encased within bread. Adjarian khatchapuri, however, is comparable to almost nothing in the Western understanding of food. Instead of closing the khatchapuri, the Adjarians leave the cheese exposed, piled into a "boat" of dough. As the pastry is removed from the oven, slabs of butter and a raw egg are dropped into the boiling cheese. The egg cooks there and the resulting gooey, buttery, cheesy, yolky mess is used as a dipping sauce for the bread along the outside before the high-calorie center is finally devoured. Find out more here.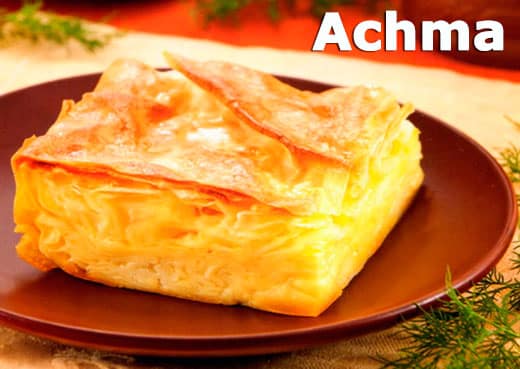 Achma is often called "Adjarian lasagna." It's layered dough and cheese that is quite filling. Find out more here.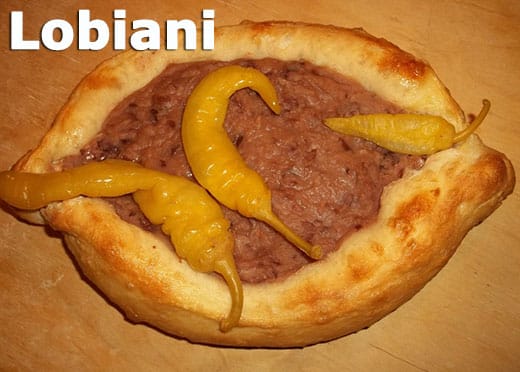 Adjarian Lobiani takes the Adjarian boat-shaped bread that makes Adjarian Khatchapuri distinctive and fills it with spiced beans and peppers. It's a huge hit and packs a lot of flavor. Find out more here.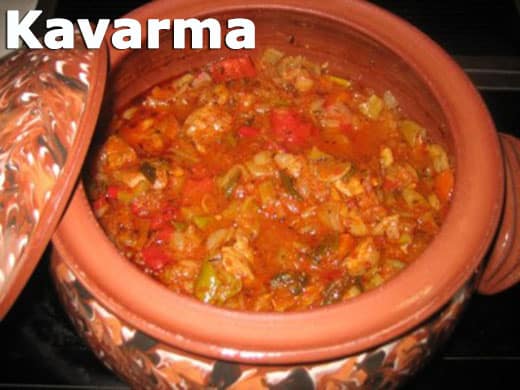 Adjarian Kavarma is a stew-like dish made with thin-sliced meat. It has multiple variations across the Caucasus, Middle East, and the Balkans. The Adjarians tend to season theirs with chili and serve it in a ketsi (traditional clay pot).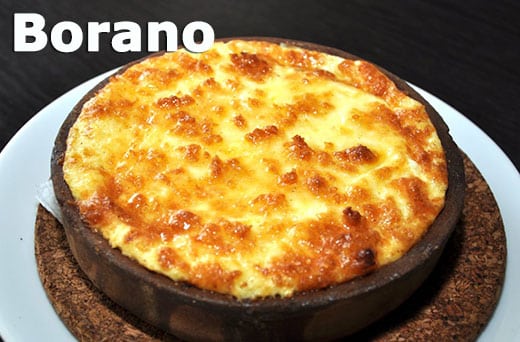 Borano most resembles a crustless quiche. This thick omelet is cooked with generous portions of both cheese and butter. It goes perfect with some local white wine. Find out more here. Keep an eye out for a local egg-less version of borano while in Adjara as well ‒ basically they will take crushed Adjarian cheese, pour hot butter on it and eat it in a sort of fondue-style.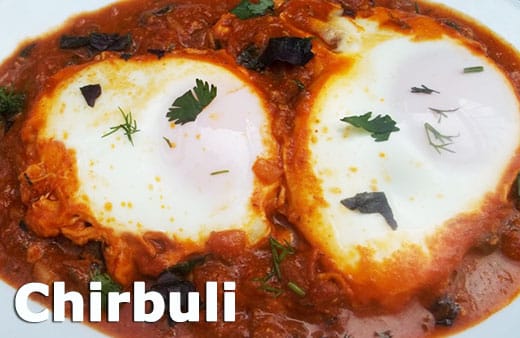 Chirbuli is a breakfast dish of eggs, nuts, spices, and veggies. In some forms, it resembles the Mexican huevos rancheros. Other versions use far less tomatoes and more closely resemble a spiced fried egg. The Adjarians seem to like cauliflower in theirs. Find out more.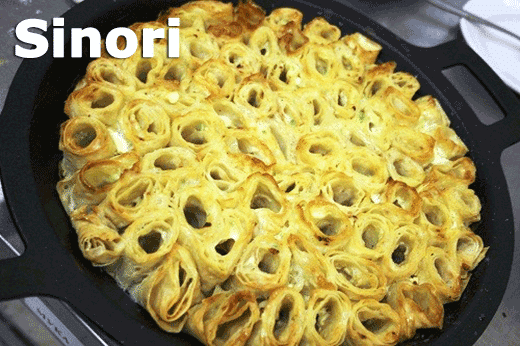 Sinori are rolls of Armenian lavash ‒ a very thin flat bread. They are cooked in butter, a thin Georgian yogurt (called "matsoni"), spices, and garlic. They are sometimes additionally dipped in a sauce made from tvorog and butter. Find out more (in Russian) here.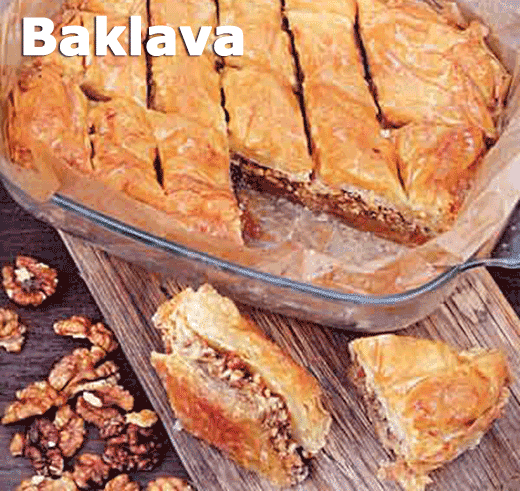 Baklava is big in Adjara – they even have a version that is considered to be their own – which looks a bit more like a thick pie than the more Greek version that most Americans are used to. It is usually eaten with a cup of thick Turkish coffee – traditionally made by placing a metal pot with water and finely ground coffee in hot sand. Find out more about Adjarian Baklava (in Russian) here.
You Might Also Like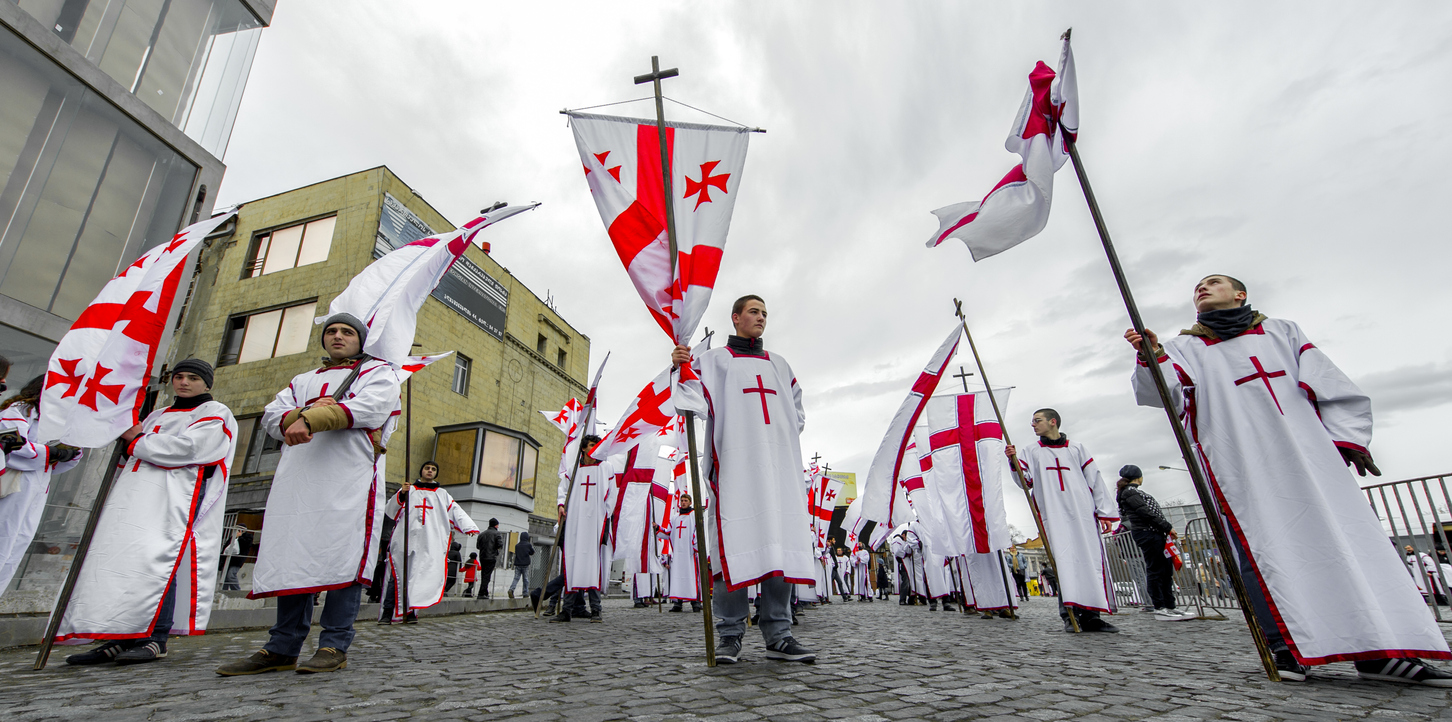 Georgian holidays strongly reflect the country's unique traditions and its demographics. First, as more than 80% of Georgians identify with the Georgian Orthodox Church, the strong influence of the church can be felt in the full public holiday cycle and its preponderance of Orthodox holidays. We can also see Georgia's long drive for independence reflected […]
0 comments