This is Lesson 7, Part 1 of Olga's Blog, a series of intermediate Russian lessons. Hover over the bold Russian to reveal its English translation (note that most of the highlighted words will have additional linguistic/cultural commentary below). Red words and phrases indicate the subject of this blog entry's grammar lesson.
Describing complex processes and systems of rules in a foreign language can be difficult. Often a wide range of grammatical constructions are needed to build an accurate description. Therefore, while most of Olga's Blogs have been aimed at intermediate students, the following is more advanced. To make things easier, the rules of "Durak" are available in English from Pagat.com. Reading the English first may be helpful to aiding students in gaining a fuller understanding of the game and of the complex grammar used here.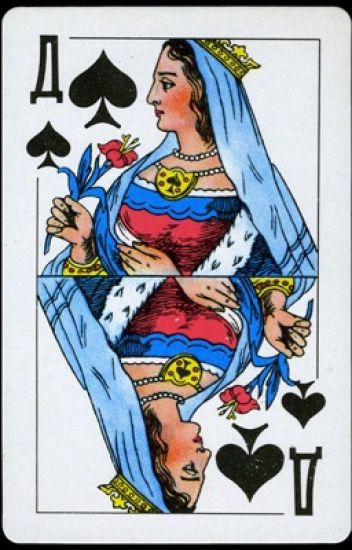 Может быть, не очень морально учить вас играть в карты. Многие заявляют, что это пустая и бесполезная трата времени, вызывающая напряжение и волнение. Не отрицая этого, можно заметить, что всякое излишество, в чем бы оно ни проявлялось, безусловно вредно. То же можно сказать и относительно игры в карты. Играть с желанием наживы, ставить на карту все – есть страсть, равносильная пьянству, – порок, доводящий безумцев до плачевных результатов. Но речь идет об игре, которую знает почти каждый человек в России. Эта карточная игра называется «Дурак».
Играют в нее в основном люди, путешествующие на поездах дальнего следования, в пригородных электричках, на пляжах, и там, где нечего делать, чтобы убить время. Студенты нечасто играют в карты, не потому, что им не нравится, а потому, что некогда. Однако правила ее знают все.
Правила игры:
Для игры нужна

колода

из тридцати шести карт. Самая старшая карта – туз, самая младшая – шестерка.
Играют от двух до шести человек.
Карты тщательно

тасуются

.

Игрок справа от раздающего снимает шапку

.

Шапка кладется вниз.

Каждому игроку сдается по одной карте рубашкой вверх по часовой стрелке, пока каждый игрок не получит шесть карт.

Самая нижняя карта из колоды открывается. Это

козырь

.

Игрок, имеющий наименьшую по значимости козырную карту, делает первый ход. Ходить в этой карточной игре допускается любой картой, но в начале игры рекомендуется избавляться от самых мелких и ненужных карт. Ходить можно как с одной карты, так и с парных, например с двух или трех шестерок.

Противник должен «побить» заходные карты. Бьются карты в

масть

, картой более старшего достоинства либо козырем. Козырь можно побить только козырем, более старшим по достоинству. Игрок, который ходит может подкидывать карты, того же достоинства,

что и те,

которыми отбивается противник. Подкидывать карты можно по очереди: сначала игрок, сделавший ход, затем остальные игроки по часовой стрелке. Общее количество карт хода не должно превышать шести.

Если игрок не может побить предложенные ему карты, он должен их забрать. Игроки, у которых на руках менее шести карт добирают из колоды. При этом ход переходит к следующему игроку по часовой стрелке.

Если игрок «побил» все предложенные карты, то эти карты идут в биту (выходят из игры). Все игроки добирают карты из колоды до шести.

Смысл игры заключается в том, чтобы избавиться от всех своих карт. Игра заканчивается, когда все игроки, кроме одного, остались без карт (в колоде тоже не должно остаться карт).

Тот же, единственный, кто остался с картами на руках и есть «дурак».
Усвойте хорошенько ее правила, не ленитесь соображать, как следует, и карточная игра будет вестись правильно, без волнений.
Для того, чтобы карточная игра доставляла действительно удовольствие, необходимо умение и более или менее продолжительная практика.
---
Vocabulary and Cultural Annotations
Убить время: to kill time. This slang expression can be directly translated.
Не очень морально учить вас играть в карты: Maybe it isn't very moral to teach you to play cards. Cards in Russia have somewhat of a bad reputation, as they are commonly associated with the hot-tempered as well as with the lazy and idle. However, there are many places where even cultured Russians will indulge in a game of cards, particularly on trains, at the dacha, and in student dorms. Moreover, it seems nearly all Russians, especially Russian students, know how to play "Дурак," the game that Olga will teach you in this entry.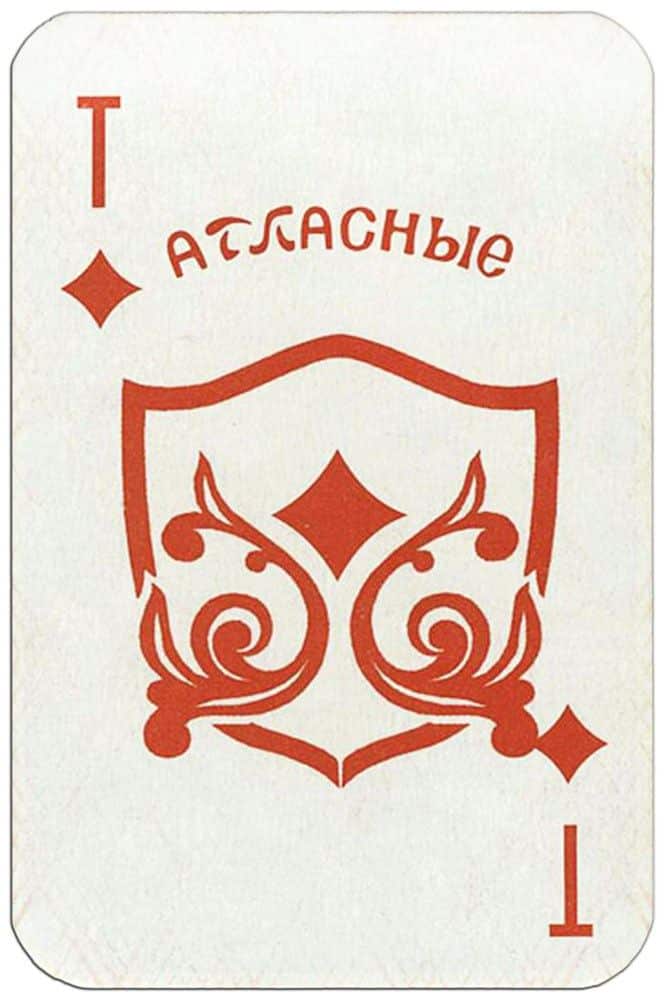 Относительно: in regard to. (The preceding "и" is added for emphasis.)
Играть с желанием наживы: to play with the desire for profit. This is a more sophisticated way to say "играть на деньги" which is more often used by card players with the meaning "to play for money."
Страсть, равносильная пьянству: Passion, tantamount to drunkenness. Olga was quite hesitant about offering to discuss this subject in her public blog, as card playing is not associated with cultured young ladies. Her language here shows the extent that that is true in educated Russian society. Incidentally, eating sunflower seeds, a process often referred to as "щелкать семечки" (to crack seeds) or even "плевать семечки" (to spit seeds), holds a similar reputation, although again, the practice of eating sunflower seeds is widespread in Russia.
Дурак: fool. A very similar game is also played in English-speaking countries, sometimes known as "President" or by a host of other (often obscene) names.
Некогда: there is no time. Note the difference between this word and "никогда," or "never."
Правила игры: The Rules of the Game. Note that Olga has kept her explanation of the rules simple. For a fuller explanation (in English), see Pagat.com.
Колода: deck (of cards). Interestingly, the word can also mean "block," "log," or "water trough." Also, Russian card decks typically have thirty-six cards, beginning from six and running through ace. The number of cards in a deck is not standard the world over. For example, many Central and Eastern European countries use decks of thirty-two or thirty-six while the French have decks of up to seventy-eight.
Стасовать/Тасовать (что-л): To shuffle. Sometimes the term "перемешать/перемешивать (что-л)" is also used, though тасовать is more common if referring specifically to the process as applies to playing cards.
Раздать/раздавать (что-л., кому-л.): to deal (cards).
Игрок справа от раздающего снимает шапку: the player to the right of the dealer cuts the deck. A professional раздающий (dealer, from the verb "раздавать," to disperse), such as those found in casinos, are often called "крупье," a word adopted from the French. "Снимает шапку" literally means "to take off a hat," but in cards to cut the deck – to take cards of the top, which are then usually placed at the bottom of the deck. There is a common trick, played on the uninitiated to this popular game, of offering to the player to cut the cards after they have been shuffled. If the accepts the offer, the dealer (and present "Дурак") can say "шапку с дурака не снимают" (a fool's hat should not be taken) and the player who cut the cards then becomes the dealer and takes the title of "Дурак."
Каждому игроку сдается по одной карте рубашкой вверх по часовой стрелке, пока каждый игрок не получит шесть карт: Moving clock-wise, each player is dealt one card face-down until each player has six cards. "Рубашка" in this case is used as a special term for the back of a card (sometimes called a "jacket" in English). Some students may be confused by the "не" in this sentence. The collocation "пока не" always means "until."
Козырь: trump card. As in English, the term "козырь" has found wide use to refer to things of importance. For example, "покрыть козырем (что-л.)" means "to trump (something)" while "ходить козырем" means "to strut about" (usually with negative connotation).
Масть: suit (of cards).
Что и те: as well as.
Волнение: disturbances.
---
Grammar Focus: 
Particles
Не отрицая этого, можно заметить, что всякое излишество, в чем бы оно ни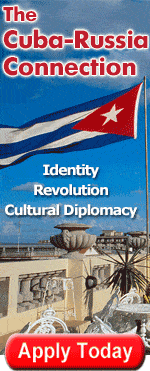 проявлялось, безусловно вредно: This is not to deny that obviously any intemperance, no matter how it is expressed, is definitely harmful.
This sentence may be difficult for some non-native speakers, particularly in the phrase "в чем бы оно ни проявлялось," because of its use of particles.
In the Russian language, particles can indicate conditional meaning, emphasis, negation and more.
– не –
The particle "нe" and its head word are written as one word if: 1) the word is not used without "нe," such as  "небрежность" (carelessness); 2) if the addition of the particle "нe" forms a new word which has a synonym without "нe," such as "несчастье" (misfortune; горе); 3) if it is used in a participles, such as in "непрочитанная книга" (an unread book); or 4) if it is used with a pronoun, as in "нечего" (there is nothing) or "некогда" (there is no time).
Note as well that pronouns constructed with this participle will always have the the stress on the participle: "НЕкогда." This type of pronoun construction is very common in Russian and there is no equivalent pronoun construction in English.
The participle "нe" can be used to simply indicate negation, as in "он не знает" (he does not know) or "он не инженер" (he is not an engineer). However, it can also be used idiomatically to imply repetition. The phrase "не раз" can imply "not once" or "more than once." It can also be used with perfective verbs to imply implausibility or impossibility. Examples of this include "ему этого не сделать" (he will never do it) and "этого не сделать" (it can't be done).
– ни –
The particle ни is used to make pronouns negative and is always written as one word with its pronoun headword: никто (nobody); and ничто (nothing).
"Ни" can mean "not a," as in "ни один из ста" (not one in a hundred). It can also be placed between a personal pronoun and a verb to mean an affirmative "whatever" or "however." Examples of this include "что он ни скажет" (whatever he says) and "как бы он ни был богат" (however rich he may be). If "ни" is used before the words "какой," 'кто," or "что," it may take the meaning of "any" or "no." For example, "ни в какой книге" can mean "in any book" or "in no book." Lastly, the participle can be used with "не" to mean "nothing:" ни на что не годится (it's good for nothing).
– б, бы –
"Бы" and its short form "б" is a verbal particle used to construct conditional and subjective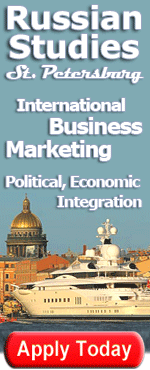 sentences such as "я бы/б говорил" (I would/should have spoken; I would speak; I might speak – note the use of the past tense to indicate the conditional in the present tense).
– было – 
The terms "nearly," "on the point of," or "just about" can be expressed in Russian with the particle "было." "Я было стал засыпать" means "I had nearly fallen asleep."
– вот –
"Вот" is a particle which can mean "here is" or "there is." It can also be used more idiomatically in formations such as "вот тебе раз" (There you are; here you go) or вот-вот (just about to; on the point of). It is often used as well as a vocalized pause.
– ж, же –
"Же" and its shortened form "ж" are very frequently used in Russian to give emphasis or urgency to whatever word precedes them. Examples of uses include:
Что ж — So what

Когда же — So, when

Где же это — Where is it then

Ну что же — What of it then; Oh well

Ну и что ж — Well, what of it

Отвеча́йте же — Answer me then

Пойдем же — Come along; Let's get moving; Move

Я же тебе сказал — But I told you
– ка –
"Ка" is attached to imperative verbs via a hyphen to express urgency. For example: "идите-ка сюда" (just come here; get over here); послушай-ка (now, listen; listen up).
– ли, ль –
"Ли" and its short form "ль" are used to create interrogative sentences in much the same way as do/does and is/are are used in English. It is always placed after the first word in the sentence. For example, "знаете ли вы" (do you know); "хорошо ли ему" (is he okay); эта частица, что ли (is it a particle, or what)?