Bulgaria has been on my list of places to visit for a while. I had planned to visit it while enroute to somewhere else, as a long layover. I never really thought about it in terms of a multi-day destination. However, in June, 2019, an opportunity to spend a few days there appeared and I began my investigation of how best to spend 4-5 days in this country that I knew very little about.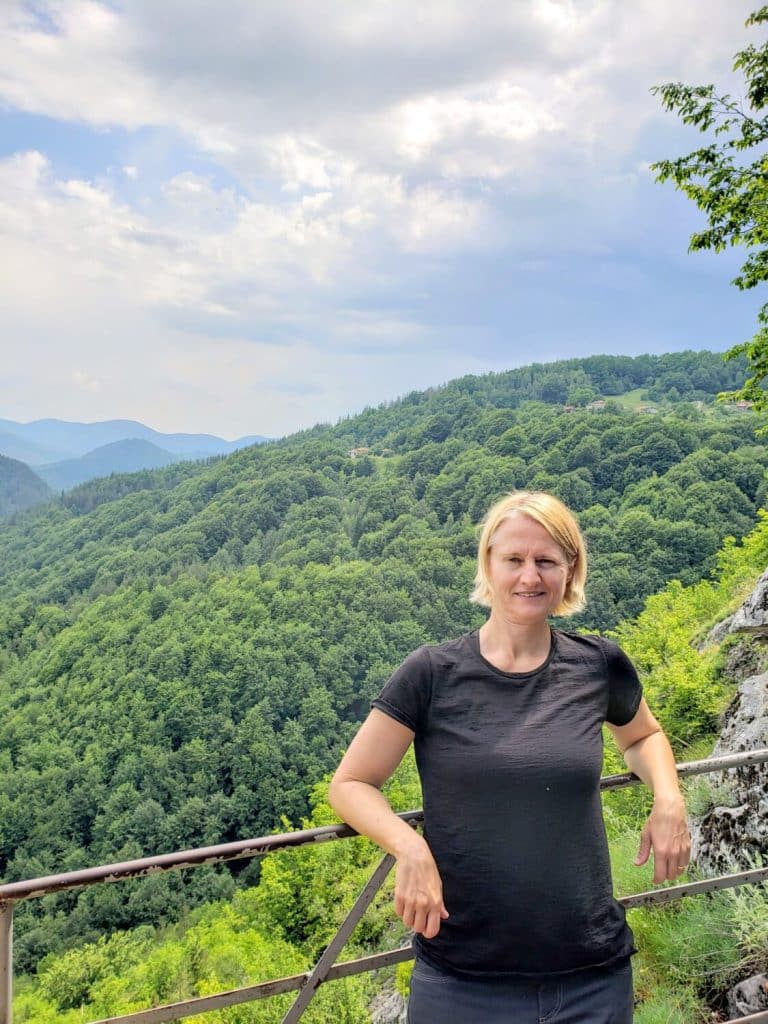 The first thing I discovered was the Bulgarian provincial capital of Plovdiv. It had been designated the European Capital of Culture for 2019 and has a fascinating history with cultural influences from Persians, Celts, Romans, Slavs, Turks, and more.
Plovdiv claims to be the oldest continuously inhabited city in Europe. A Thracian settlement there has been dated back to 6000 B.C. The most famous site in Plovdiv, however, is the Roman theater. One of the world's best preserved ancient theaters, it hosts frequent performances and I was excited to find that I'd be able to experience a Verdi opera there during my stay.
As I searched for interesting tours of the city, I discovered a small organization, Slow Tours Bulgaria, headed up by Irina, an avid mountaineer and foodie. I am saddened to find that Slow Tours Bulgaria appears to be out of business now as I would gladly give a "shout out" to them here.
I had hopes of getting out of the city for a day of hiking. There are several half day and day hikes in easy proximity to Plovdiv. Irina, however, had already scheduled a 3-day hike in the Rhodope mountains for that midsummer weekend. I had not been planning to spend that much time hiking, but the more I looked at the itinerary, the more tempted I became. The clincher was that Smilya, our destination village, was famous for dishes made with Smilyan beans.
Irina organizes these hikes as a sort of "meet-up" and so the group was motley and enjoyable company. The plan was two and a half days of hiking and eating, culminating with observing the festivities for Enyovden, or midsummer, as it is known in Bulgaria, on June 24.
The villages in the area were hosting the annual Festival of Wild Flowers during these days as well but our focus for the first two days was long hikes in the mountains. These were not very difficult hikes, and it was possible to really enjoy the scenery. I found myself amazed at the sheer abundance of wildflowers, along with butterflies and other insects. I could have spent hours just photographing insects on flowers, which happens to be a particular passion of mine. I joked that I was doing family portraits for the insect population.
We crashed a village party. We climbed to the border with Greece. Some of the braver in our group climbed an abandoned and seemingly collapsing watchtower, used in Communist times to look out for those seeking to escape. We got caught in a rainstorm and sought refuge in an old barn.
We had fantastic food that reminded me a lot of Georgian food, which I love. Bulgarian yoghurt. Various dishes made from beans. Kachamak, a version of polenta. Shopska salad. Rakia, the national liquor. My meals there signaled an end to my interest in what I have come to call "art on a plate" cuisine – and a return to simpler foods.
Our last day in the mountains was Enyovden. This day begins with collection of herbs at dawn by women dressed in white, but after a very long day of hiking, followed by a big meal and plenty of rakia, our objective was to attend some of the festivities a bit later in the morning. We went to the village of Gorna Arda, where we were able to witness the ritual throwing of the wreath into the river and enjoy food put out by locals for all to enjoy.
Regrettably, I did not get to see much of Sofia, Bulgaria's capital. The few hours I did have in that city gave me a sense that I'd like to return, even if just for a day or two. Bulgaria does not seem to have much tourist infrastructure, especially outside of Sofia and Plovdiv, and perhaps the Black Sea coast, which is popular with Russians seeking discount vacations. I'd love to see more of the cities, but am glad that my introduction to the country was one of exploring authentic national dishes in the company of fellow explorers and locals. This, I've always argued, is real travel.
Traditional dancing observed at Enyovden (Midsummer) in Gorna Arda, Bulgaria. Recorded by Renee Stillings in June, 2019.