One of my favorite things about living in/traveling to other countries is getting to know the national cuisine. Irkutsk is located right next to the (Russian) Republic of Buryatia, and as such has a large population of ethnic Buryats (they're closely related to Mongolians). I also love cooking, though with a minimum of skill, so all in all I was super excited when a cooking class at a local Buryat restaurant, Ulus, was arranged for us through SRAS as part of our cultural program this semester.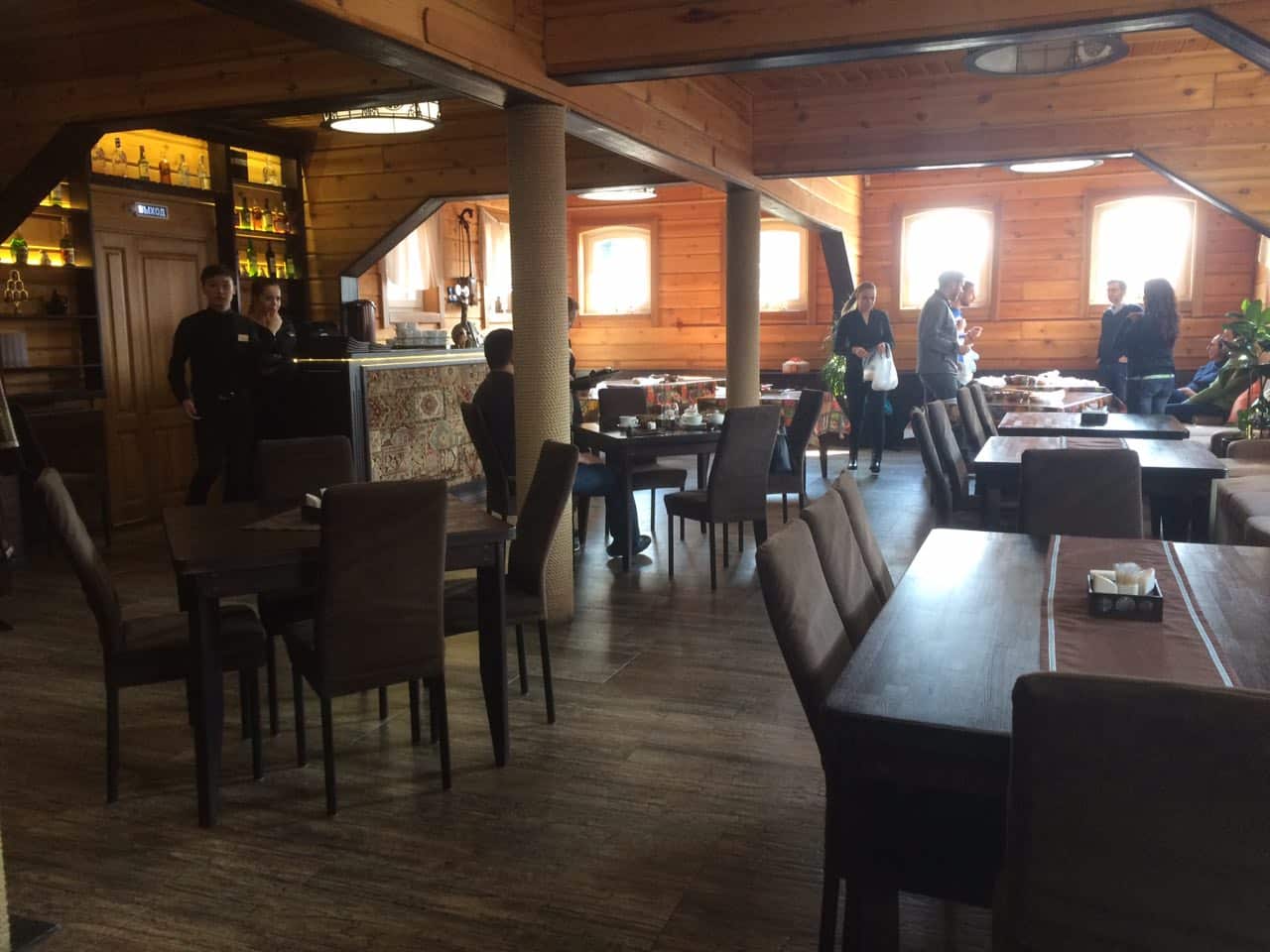 The quintessential Buryat and Mongol food are buuzy (буузы), a type of dumpling. (They're also called pozy, позы, which as far as I can tell is a Russification.) They consist of a simple dough filled with meat—some combination of beef, pork, and/or horse—and onions. The most unique part is the way they're wrapped, with delicate, beautiful folds that let the air in while they steam and allow you to drink out the juice before biting in.
Our cooking class consisted mostly of learning to fold the dumplings. The restaurant's chef taught four different folds, deftly and quickly demonstrating the art, working the dough as easily as folding paper. He taught us that traditionally, buuzy will have 30 folds around the top.
We practiced for a while and then filled our dough with meat mixtures and folded them up. I was absolutely terrible at this—I made some very ugly shapes—but one of my tablemates turned out to be a rare buuzy prodigy. My other tablemate made a dinosaur out of buuzy dough, and then the chef came over and gave it little feet. It was rad. We did not eat him (the dinosaur, that is. Well, or the chef).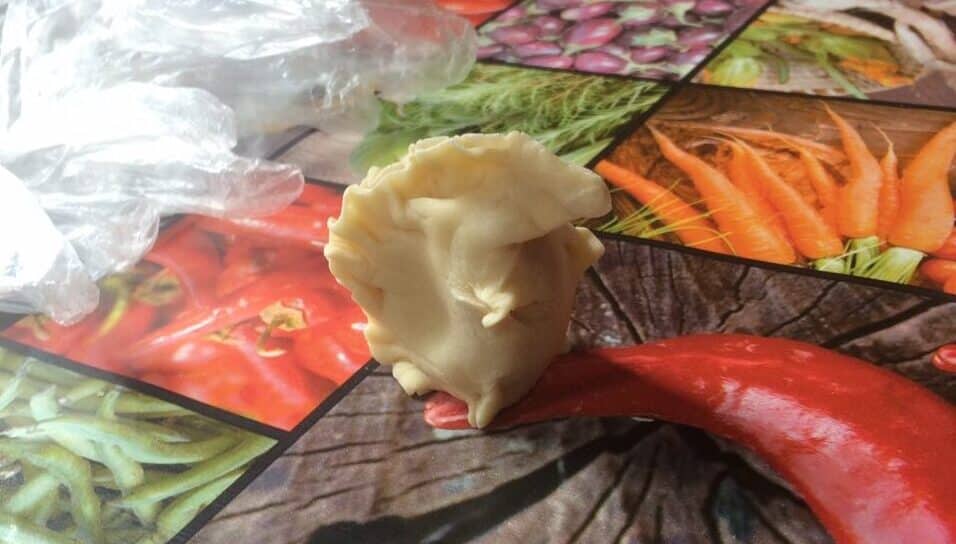 Afterward, the restaurant cooked our buuzy and we ate them, with some trepidation (the bad shapes did not affect their tastiness!), along with a fried bread dessert and some milky Buryat tea.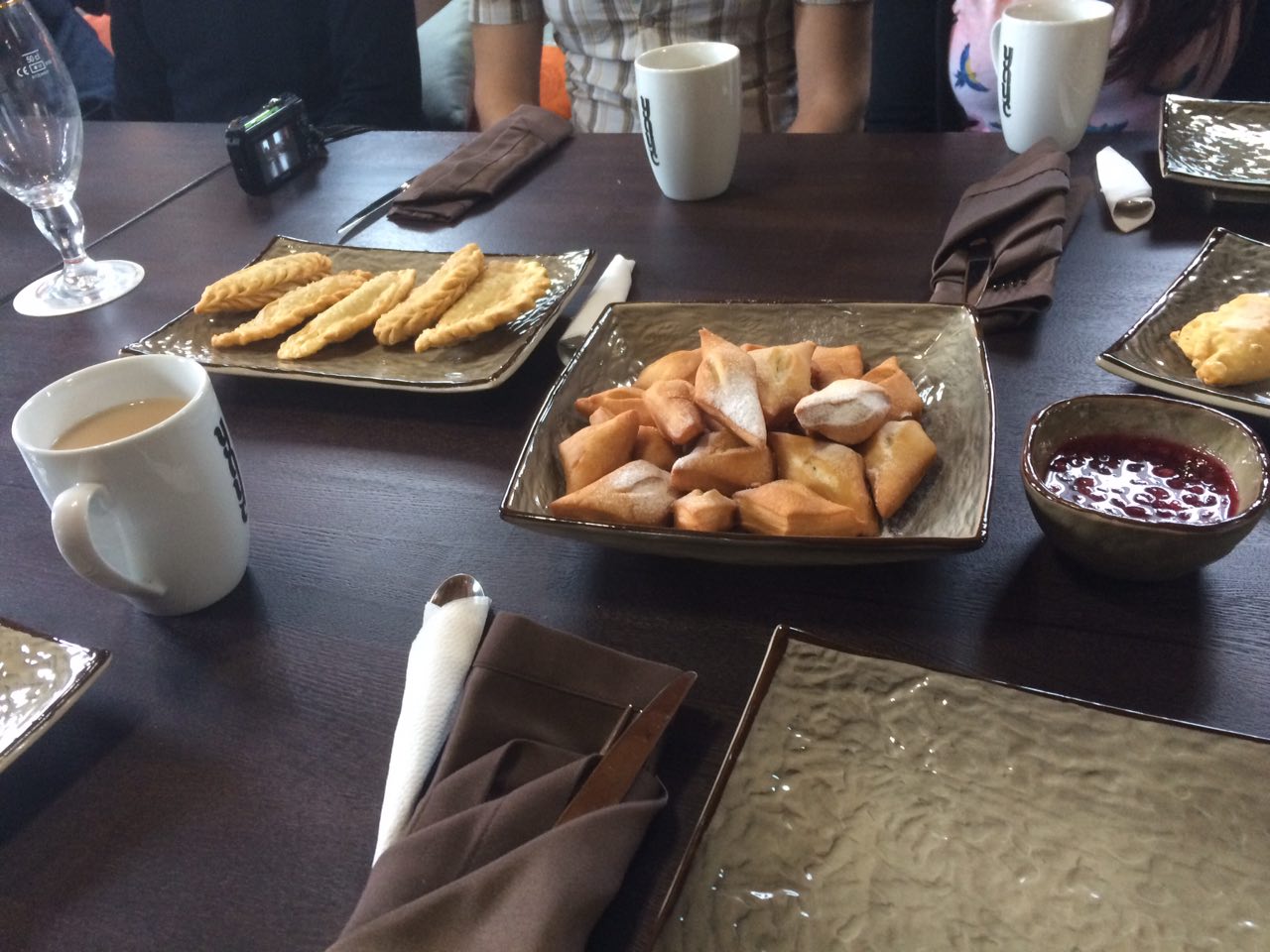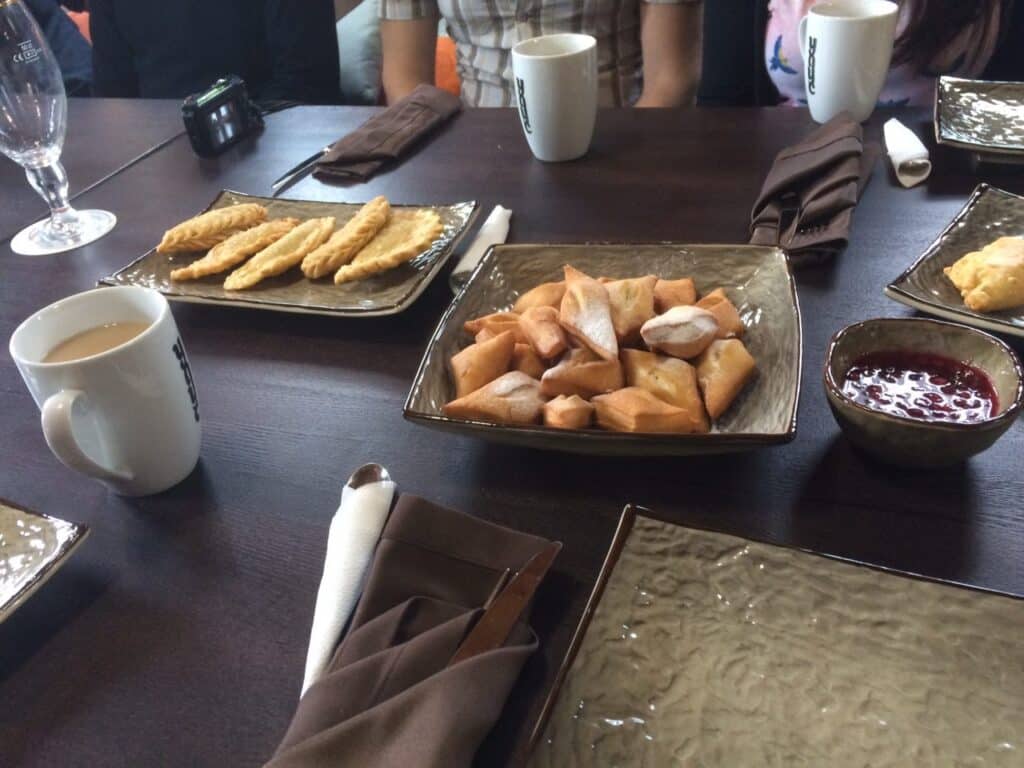 While the experience had its slight frustrations, watching a master buuzy-maker at work was fascinating and mesmerizing, and the finished product was delicious. I'd definitely come back to the restaurant for an actual meal, too.
Ulus, Buryat-Mongolian Restaurant (Улус)
Buryat Cooking Lesson
Part of SRAS Cultural Program, Spring, 2017
130 Kvartal, ul. 3 Iyulya 23