During our weekend trip to Moscow organized by SRAS our time was filled with tours and events. These appealed to a wide variety of interests and represented a wide variety of aspects related to modern Russian culture.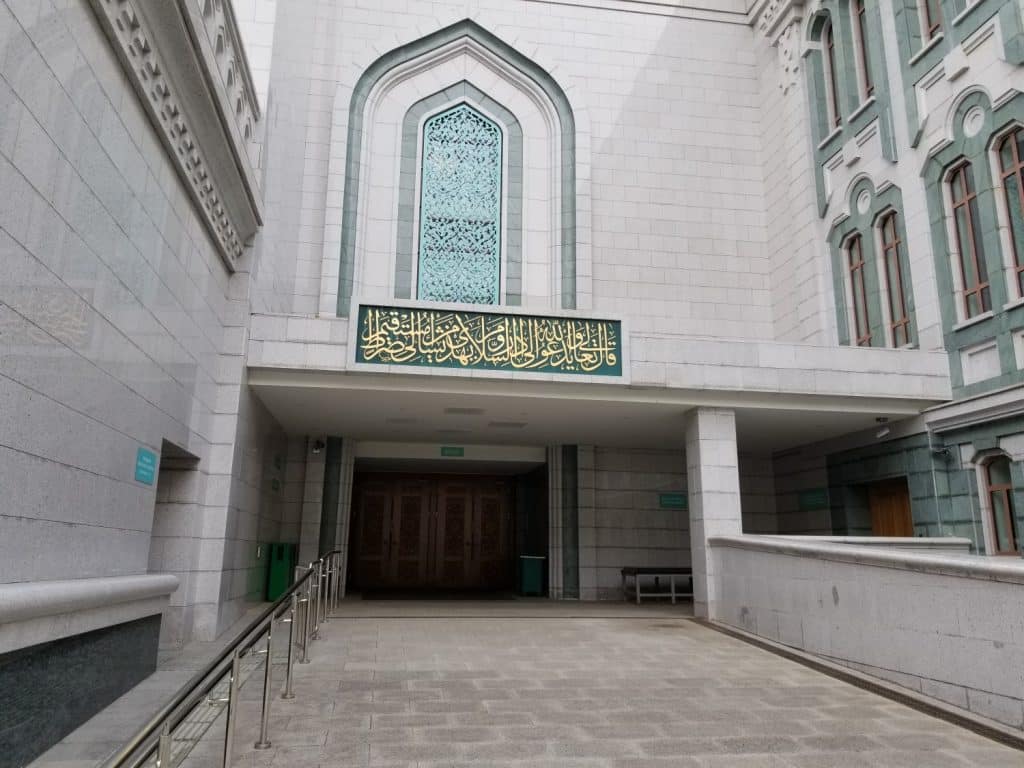 One of the most interesting excursions took place over the course of an evening—beginning with a visit to the Moscow Cathedral Mosque and ending with a Central Asian dinner. The tour and dinner were an immersive way to learn about one of Russia's largest minority groups as there is a significant number of Central Asians living in Russia. Many of these are native-born and many others are immigrants or migrant workers. Islam is the predominant religion of Central Asia. In Russia, approximately 7% of the population identifies as Muslim (although that number might be as high as 14%, depending on poll question). This makes Islam the second most popular religion in Russia, following only Russian Orthodoxy.
Touring the Moscow Cathedral Mosque was a wonderful and interesting experience for two main reasons. First, many mosques in the West are closed off to outside visitors due to security concerns; so touring the largest mosque in Moscow was very possibly a once in a lifetime experience. Second, this once in a lifetime experience is one that I probably would not have even thought to do on my own.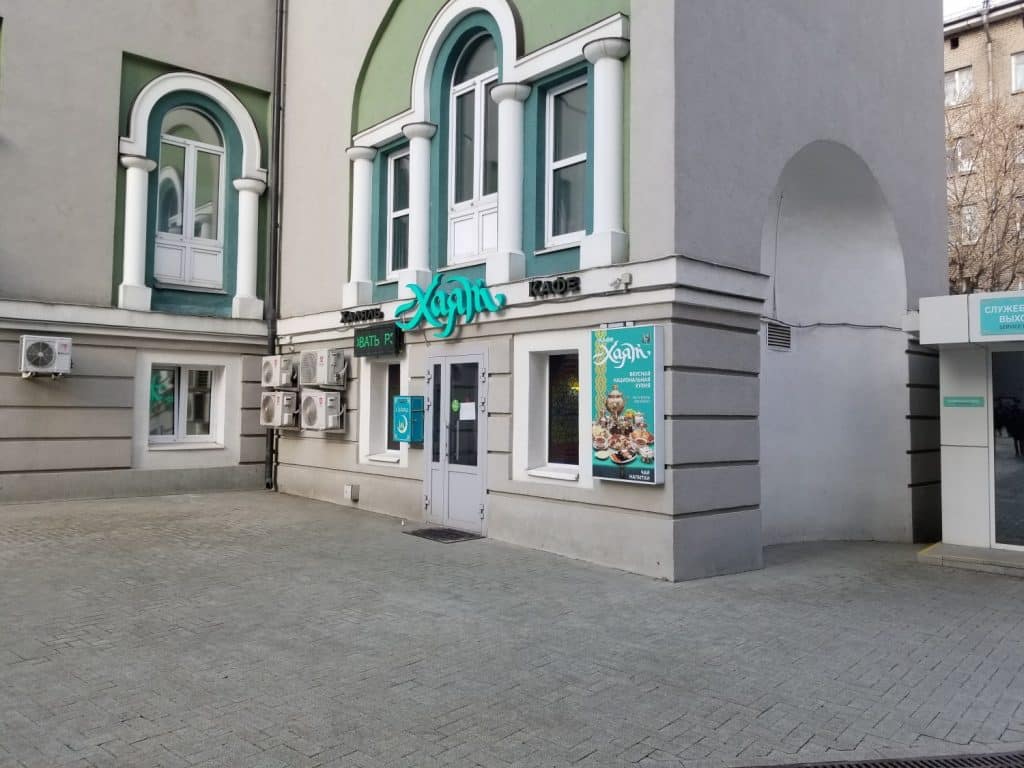 The mosque that we toured is one of four in Moscow (serving up to a million Muslims in the metropolitan area) and is located at Pereulok Vypolzov 7, just a few blocks away from the Prospekt Mira Metro station. After passing through security at the mosque, we entered into a courtyard, which contained a souvenir shop, café, and welcome center outside the mosque itself. In the welcome center we were met by our tour guide and lead through the visitors' entrance to the mosque. There are actually three entrances to the mosque: one for male worshipers, one for female worshipers, and one for visitors. Inside the visitors' entrance we removed our shoes, and women were given robes to cover themselves during the tour. The tour itself was simple, yet informative touching on topics such as the history of Islam in Russia and the building of the mosque itself.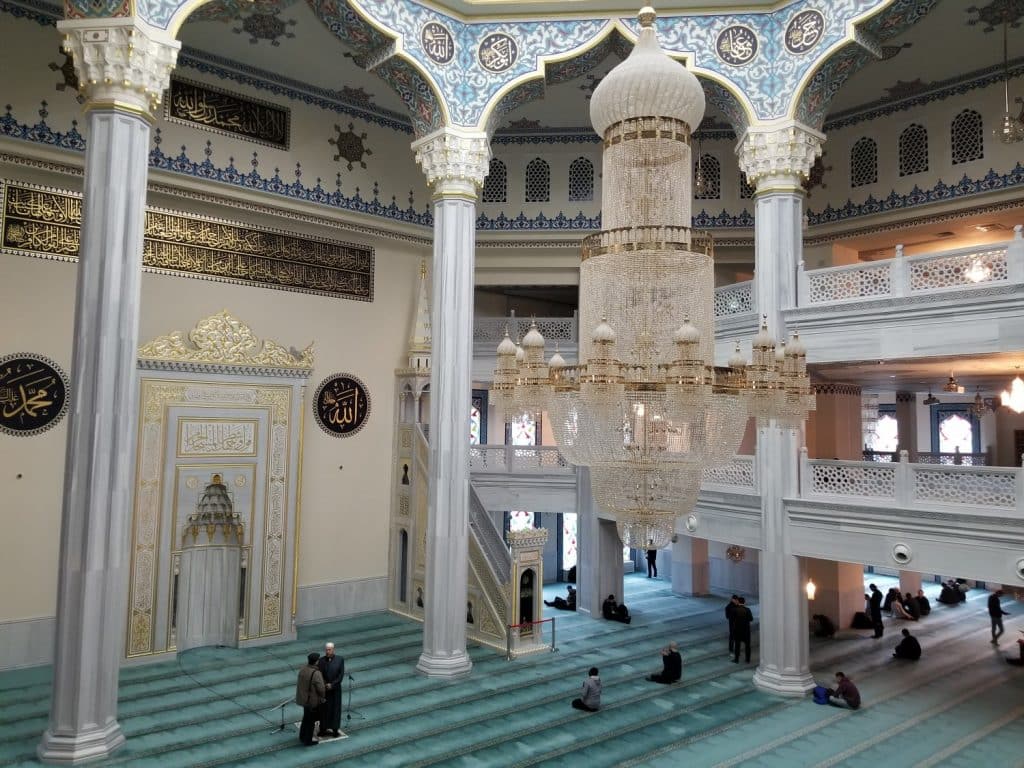 Following our tour of the mosque we enjoyed a dinner at Chaihona No. 1, a restaurant specializing in Central Asian cuisine that is less than a block away from the mosque. We enjoyed an assortment of salads, meats, and of course plov, a Central Asian staple consisting of rice, meat, and vegetables, that we were able to sample a sweet and savory version of Kok Samsa, a Central Asian pastry, and other delicacies.
I would recommend taking advantage of this opportunity while in Moscow. And, due to its proximity to the mosque, Chaihona No. 1 is a great place to get a post-tour and culturally-related bite to eat.