This extensive list of web resources to assist students learning the Russian language was developed by SRAS and is now hosted on Folkways, part of the SRAS Family of Sites!
Table of Contents:
3.
Online Russian Lessons

    A.
Must Sees

    B.
For Teachers & Adv. Students

    C.
Especially for Beginners

    D.
Online Tutoring
7. Computers and Language
8. Real, Interactive Experiences Near You!
1. Basic Dictionaries
Multitran is an online dictionary. It's a fantastic resource for those hard-to-find translations of abbreviations and technical terms as well a general dictionary. Search online in Russian or English or download the program for free. However, it sometimes strives to be too large, inserting strange and sometimes dated translations.
Translate.academic.ru gives not only translations but also background info about words and phrases.
Abbyy Lingvo offers both a downloadable and an online dictionary. Its interface is available in English, and it offers both Russian-Russian and Russian-English entries. Stress is marked and there is even a new feature where a recorded voice can read the word to you with proper pronunciation. This was developed by a Russian software company that developed one of the world's first electronic dictionaries!
Gramota.ru has an amazing Russian-Russian dictionary that has one feature many online dictionaries don't – the stress vowel is clearly marked in every word!
Linguee gives translations of words and shows how certain words, phrases or even sentences have already been translated by other people by using several professionally-produced bi-lingual sites.
Bab.la is a user-participatory dictionary with a fairly extensive phrase book and verb conjugation resources.
Russian Grammatical Dictionary gives translation and the grammatical forms of Russian words.
2. Specialty Dictionaries and Resources
Vasmer's Etymological Dictionary is useful for more advanced speakers.
Idioms.chat.ru offers a massive collection of Russian idioms with pictures and translations.
CoolJugator specializes in verbs – see how they conjugate and translate with their intuitive interface.
Lurkmore and Slovonovo document Internet memes, modern slang, uses of profanity, and more.
Slovar.lib is a collection of literary terms in Russian.
LanguageDaily.com offers a database of Russian names, their diminutives, and thier meanings (given in English). Imya.com offers a similar, more extensive, all-Russian database.
Slovar Dalya is from the 19th century, but still very commonly used in Russia.
Slovopedia and has an impressive list of Russian-Russian online dictionaries.
SOKR.ru is a Russian-only database of Russian acronyms.
The National Corpus is a resource that allows users to search for words, morphology, and more.
GAAP.ru provides a helpful English-Russian glossary of accounting terms.
The Museum of Russian Icons hosts two free, downloadable dictionaries. One is a Russian-English dictionary of over 1400 saints' names. The other is a dictionary of words commonly found in the field of icon studies.
3. Online Russian Lessons
report an error back to top
Categories in this section are very loosely defined and there is a substantial amount of cross-over. Beginners are likely to find good material in the advanced section and teachers will likely be interested in all sections. These categories have been created only to allow users to find what will likely be the most helpful resources for their purposes the fastest.
A. Must Sees
Pushkin Institute offers several open online courses in language as well as on various topics taught in Russian.
SemesterRus is a free semester of Russian lessons delivered as an app.
Pa-russki.com and 3ears offer texts, audio, video, and testing content.
Между нами is a free, web-based textbook that provides a comprehensive introduction to Russian language and culture. It is organized around the experiences of four American students, each spending the academic year in a different Russian city. Their interactions with host families, roommates, fellow students and teachers create a universe of contextualized information that motivates the use of the target language in the classroom.
Lingro.com can turn any webpage into a language lesson. Just tell its translator what page you want to use, and click on words in the text of that page. The translator allows you to build vocabulary lists that you can then quiz yourself on flash-card style. Try pairing this resource with some literature from our section on Russian Texts and Literature.
Russian for Everyone and Alpha Dictionary offer a full, online, self-guided grammar course for beginners.
Beginning Russian Through Film is a free online course using more than 400 clips from Russian classic films and accompanying study materials.
Kto_Smeli is an Instagram account giving weekly lessons in Russian word usage.
Gramota.ru is a Russian language site aimed at improving the Russian spoken within Russia. Obviously its materials are intended for native speakers, but advanced students will find the games, dictionaries, and information listed here great!
Flashcards! Interlex offers a free, downloadable flashcard program. AccelaStudy is a talking flashcard iPhone app. Quizlet, WordSteps and Memrise are apps for building and scheduling custom vocabulary exercises.
Russificate contains a variety of grammar, vocabulary, and communication exercises, podcasts, reading materials, and more. See the "Freebies" section of their website.
GLOSS lessons are developed for independent learners to provide them with the learning/teaching tools for improving their foreign language skills.
B. For Teachers & Adv. Students
LuchSveta.org presents learning material for Russian-language news clips that combine relatively intelligible speech with compelling content that illustrates some issue of larger cultural or social interest.
Reading Russian Short Stories presents very short stories in the original Russian with Russian-language comprehension questions. Authors featured are well known – and range from Pelevin to Gorky.
Russian.Word is an Instagram channel delivering daily Russian vocabulary.
CCPCR Database of Russian Texts is an extensive list of recommended books for use in Russian college programs.
Foreigncy.us is site that offers vocabulary building exercises and games based on current news articles (and then links to those articles).
University of Kansas has several online materials drawn from literature, history, and more.
Один день из моей жизни is a LiveJournal page devoted to documenting average days lived by ordinary folks. All are in Russian with lots of good pictures – and lots of good vocabulary! Check out this one by a director of a Russian McDonalds outlet!
Business Russian IC offers several business- and culture-themed lessons online with some text-based and some audio-based.
Quia offers several lessons, developed and uploaded mostly by teachers and professors – including quite a few interactive games.
Russian Language Learning on the Web from the University of Sussex and London School of Economics uses Golden and Silver Age classics with an interactive glossing system and audio.
Cornell University – click on the "online materials" option on the left sidebar for a number of free resources including video clips and grammar explanations.
Russnet.org offers interactive online lessons over a range of subjects. (Account creation required.)
Molodets! is a free web resource of interactive materials authored by Russian professors. It's designed to give the user new exercises with every visit. Create an account to enter. (Account creation required.)
Lang-8 uses Wiki-style software to allow you to keep a journal in a foreign language – which native speakers of that language then correct for you. (Account creation required.)
MERLOT offers 67 sets of lessons, many of which are free. (Account creation required.)
TeachRussian.org offers free lessons from basic to advanced. (Account creation required.)
C. Especially for Beginners
Russian Step by Step is a site set up especially to teach children to speak Russian. We think just about anyone can have fun there, though.
Language Guide offers a few picture-based vocabulary lots wtih interactive audio.
Digital Dialects has several games for beginner language learners.
Russian Word of the Day is a blog aimed at first- and second-year students of Russian.
Russian from Scratch is a fun, free online course for beginners with a free textbook.
LiveLingua offers a fast introduction to Russian via a free textbook and audio resources. They also offer Skype lessons to supplement.
Beginner's Russian is a free textbook from UCLA with online audio resources.
Language Learning Library has an entry for Russian that offers a very quick overview of the language, with grammar and basic vocabulary.
Linguisticator offers a step-by-step video course on Russian for beginners for $15 per month.
D. Online Tutoring

InterPals runs a pen pal matching service. (Account creation required.)
Preply is a paid service that pairs students with native-speaker tutors. (Account creation required.)
Scrabbin is a new social community specializing in matching learners and speakers of languages. Meet online or in real life! You might also try RosettaStone, LiveMocha, MyLanguageExchange, Verbling, iTalki, Tandem, or Mixxer, which offer free services in pairing members for language exchanges in a moderated electronic environment.
4. Audio/Video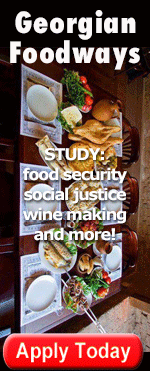 report an error back to top
Some sites require Realplayer which is available for free download.
RAILS is series of 30 Russian-language listening exercises developed in part by the University of Wisconsin-Madison. Themes range from film to history to education in Russia.
Russian Popcorn offers short, unscripted, simple spoken dialogues with native speakers.
Ruslan offers a free series of listening lessons meant to go with the Ruslan Russian course, but which can generally be used independently. They are a bit like old fashioned audio drills but with onscreen support with text and pictures. Learners can use a pause button to give their responses before they hear the correct answer.
Forvo offers thousands of words spoken by native Russian speakers.
Golosa is a leading textbook – their website also provides lots of free material with listening exercises that can be used independently of the book.
A. Television and Video
SPBTV is an Apple app lets you watch Russian TV for free on your Apple products.
Live.Russia.TV offers Russia's major national TV and radio stations online for free with a cool feature that lets you flip through the channels easily and quickly.
Dozhd (Rain) is a cable and Internet station that provides news and cultural programing with a liberal tint. Its main site hosts many programs and their transcripts, although most of it now is now available only as a paid service.
TVCenter, owned by the Moscow City Administration, gives partial or full transcripts for most of its news videos online.
Carousel is Russia's main kid's channel. Several of its programs are online and most feature hosts speaking slowly and carefully about sport, art, and other subjects.
Roscosmos, Russia's space program, has a series of interesting short films online.
TV For All provides a handful of online television stations, mostly education and news oriented. Not all are always available.
B. Movies, Music, and Radio
PopKult offers loads of information on musicians, TV shows, movies, and more from the late Soviet era to the current day. Most have YouTube clips provided, along with descriptions and, where possible, lyrics in the original language. PopKult is a part of the SRAS family of sites.
Where to Find Russian Movies and Music Online is a directory of YouTube Channels and other resources that provide access to legal sources of movies, music, and even food.
Russian via Songs is a downloadable program that gives synopsis, translations, and more for Russian songs.
Staroe Radio offers thousands of old Soviet/Russian radio programs including plays, songs, interviews, and more. Some of the files are not great quality (they are old) but the site is very interesting.
SovMusic.ru presents downloadable music files of songs popular in the Soviet Union, organized by name or subject.
Echo Moskvy is one of Russia's most famous and respected talk-radio stations. Shows are available in mp3 format for easy download and often come with written transcripts.
Radio Kul'tura is essentially Russia's NPR with music, news, and other programming.
Voice of Russia Radio provides music, news, and literature from Russia in sound and print.
Far From Moscow is a resource for genres you don't hear on most radio stations (think folktronica)
C. Spoken Literature
Anna.Ahmatova.Com offers poetry in print and recording from the poet herself.
Russian Literature Podcasts from UCLA gives short excerpts of great literature read slowly for students of Russian
My-Chekhov.ru offers several selections of Chekhov's work in free recordings by native Russian speakers.
LoyalBooks.com offers a handful of Russian language texts read by native Russian speakers.
Auguo.com is another great source of free recordings of Russian classics.
RussianPoetry.net provides a considerable collection of recorded Russian poems and old songs from Lermontov to Pasternak!
Stihi.ru offers some 45,000 Russian poems on audio file.
D. Podcasts
Ochen po-Russki offers free podcasts with transcripts that include stress and side-by-side translation.
Raketa features short audio broadcasts with transcripts recorded by native speakers of Russian who talk about themselves, their families, hobbies, etc.
Перевод жив is YouTube channel with video lectures, running between 8 and 20 minutes, which talk about specific aspects of translation, interpretation, TI theory, and the training of translators and interpreters in an accessible and mildly entertaining manner.
PlayerFM has a number of podcasts on a number of topics.
PodFM is a list of mostly amateur Russian podcasts.
RussianPodcast.eu offers regular podcasts with accompanying PDF worksheets.
Business Podcasts offers Russian-language podcasts describing issues surrounding doing business in Russia.
Shkola Zhizni is host to several podcasts – which also provide texts for the podcasts.
Spoonful of Russian is a podcast-blog run by a Russian immigrant to the US and two young American girls.
5. Russian Texts and Literature
The Annotated Afanas'ev Library presents several Russian texts with glosses for vocabulary, culture, and more.
Theater Library of Sergei Efrimov offers several modern plays and monologues online in the original Russian.
Russian State Library offers many texts online.
Uchites is a project of Russian Life magazine and offers short stories with glossing, reading comprehension questions, grammar questions, and more.
Aichitalka is an iPad app for downloading modern Russian literature in e-book format. You might also try their competitor, Chitai.
Diafilm was a cultural icon of the Soviet Union – a series of children's books produced as slide shows. This site reproduces some of those slide shows in html.
Solzhenitsyn.ru offers a complete Solzhenitsyn library with the author's final versions of his texts and his notes and comments on them.
Lib.ru offer a staggering selection of materials on subjects ranging from computers to history to biology to literature. The site is all in Russian and a bit rag-tag in its appearance and organization, but it is the most comprehensive. Library.ru is a similar site that offers a sleeker appearance, but a much more limited selection.
Russkaya Fantastika is devoted to Russian fantasy and science fiction writers and their work.
Blogs are becoming a very popular way to practice language skills because of their modern language usage and often opinionated, interesting subject matter. Find Russian blogs at Yandex and LiveJournal. See Моя Россия on this site for an advanced, annotated language blog on modern life, history, sociology, and politics with the purpose of teaching the Russian language: not only its grammar and vocabulary but also its cultural meanings.
Comics from Russia offers comics based on Russian proverbs, fairy tales, and even Armenian history, as well as some popular comics from Russian periodicals. They even have a service specifically for students of Russian. However, be warned that the site can get a bit racy.
Electronic Library of Russian Literature and Folklore is a very good resource for those subjects.
Also see: F. Dostoevsky, L. Tolstoy, A. Chekhov, and A. Pushkin, these authors for young readers and these children's authors. To see many of these authors in English translation, try searching for them on Gutenberg.org.
6. Local News in Russian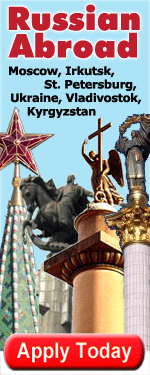 report an error back to top
There are several newspapers focused on the Russian immigrants who live in English-speaking countries. Intermediate and advanced students will likely find these useful as practice to read local news – stories whose content they are likely already familiar with – in Russian. They also sometimes carry notification of local Russian-language and cultural events (which are likely more plentiful then you think).
BBCRussian.com presents interesting international news stories in simplified Russian.
RUHerald.com covers nine major American cities from New York to Los Angeles.
Rustrek covers a number of issues from immigration to the US, local NY news, and more.
Plainnews.ru is a news aggregator that can search by city (you'll have put the city name in in Russian, however).
You might also try Brighton Beach News or Nash Texas.
There are also many print-only papers that serve local areas – there are several, for instance, around the Detroit, New York, Washington State, and Chicago areas. Try contacting the Russian Orthodox Church or local university Russian department to see if there is one near you.
7. Computers and Language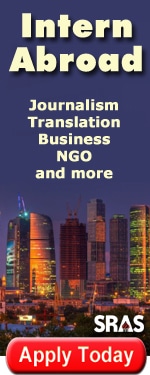 A. Computer Assisted Translation
There are many, many online translators out there. Google Translate offers one of the best services in terms of quality and convenience. You can use the web page to insert text or, if you you use Google Chrome, you should be able to right-click any web page and chose an option to translate that page to English. Google's is most useful as it draws its data from a massive database of collected bilingual texts from translations online to deliver machine translation based off human translations. There are many other translators, such as IMTraslator, Promt, and Babelfish. However, none have kept pace with Google's growing sophistication. Google is not yet a human translator, and you should not trust it to give you complete comprehension of a text nor should you use it to, for instance, translate your resume. However, it is a helpful tool.
Human translators often use specialized computer programs that work similarly to Google's – comparing a text against a database of prefered translations. These programs can be customized by the translator to recognize specific words, phrases, terms, etc. The end result is not a completed translation and still requires careful examination, proofreading, and rewriting in many parts, but they are useful professional tool and can speed the translator's work. The most popular program for this is the long-standing Trados suite. It's a professional program and a paid service. Similar programs include memoQ, Wordfast, Déjà Vu, and others. There are also a number of free programs now – such as OmegaT, Wordfast Anywhere, MateCat, and CafeTran, to name a very few.
That all said, again, while the technology is impressive and useful, we suggest you use it only as a tool – and not an actual translator! Computers still can't speak human, and likely won't be able to for some time.
B. Transliterated Keyboards and Typing in Cyrillic
For those who would like to type in Cyrillic without learning the Cyrillic keyboard try Russian Transliterated Keyboards or Russian for Gringos. Both will allow you to type with keys matched to roughly similar English letters, cutting your learning curve. However, you'll only be able to type on such homophonic keyboards. If you would like to try homophonic typing without downloading or installing anything, try Translit.cc, a very handy online transliteration tool that allows you to do it online.
For those who would like to learn to type properly in Cyrillic, try Sense-lang.org, Typingstudy.com, or Staminaon.com. Mydiv.net gives a compendium of lots more options for learning how to type in Cyrillic, but does it completely in Russian.
C. Cyrillicizing Your Computer
Of course, to type in Cyrillic, you'll first need to activate the function on your computer. AATSEEL offers advice on enabling Cyrillic on your computer and lists of fonts and drivers for Windows and Macintosh should you need them. George Washington University also offers advice on cyrillicizing computers, should you run into trouble – including in viewing Cyrillic webpages, etc. Russification of Macintosh offers more troubleshooting solutions for Macs.
D. Decoding Gibberish
If you have a webpage or email written in little boxes or slashes where Cyrillic should be, try Universal Cyrillic Decoder, Automatic Cyrillic Decoder, or Decoder Lebedeva.
E. Fonts
AATSEEL offers several medieval slavic fonts. The Non-Roman Script Initiative strives to provide fonts for minority language groups and includes resources for Cyrillic. Allfont.ru offers a few thousand more, in case you need them.
F. Spellcheck
Hyroglif is a spellcheck program that can check several languages including Russian. The site is all in Russian.
G. Subtitles
Want to make subtitles for Russian films? Submerge is great (and very cheap) for Mac users. Kapwing.com allows you to add basic subtitles online. You can also check out this list of freeware for making subtitles – for users of all types of computers.
8. Real, Interactive Experiences Near You!
RosConcert.com lists Russian cultural events taking place in the US and even offers online ticket purchase. Only downside is that the site is a strange mix of English and Russian…
Meetup.com is a free service connecting, amoung others, speakers and students of Russian in local communities. The groups have grown to more than a few hundred in some cities.
Russian-American Cultural Center is a new organization in New York that regularly hosts events and offers an attractive, informative website (mostly devoted to art). San Francisco also has a cultural center.